KINK EDUCATOR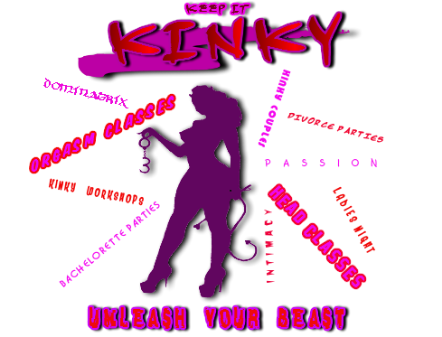 Da Kinky Kid is a Kink Educator, and a Kinky Coach, who teaches that love is a chorus of mind, body and soul.
Sex is the starting point of creation.
Until the naturalness of sex can be accepted, it is impossible to experience love.
The energy derived from sex is divine energy.
Sex is not sinful, nor dirty, sex is sacred.
KEEP IT KINKY
.
Da Kinky Kid has  been in the Sex Industry for over 20 yrs. she has  studied various forms of sex, and also various  sexual lifestyles.
Da Kinky Kid has been able to use her skills to  help men and women all over the world unleash their beast, and find their true potential in the bedroom.
In 2011 she started Keep It Kinky Ent. she specializes in empowering women, and helping them let go of a lot of  the taboos, and guilt they feel for being sexual individuals.
Da Kinky Kid offers a wide array of services.
Any event booked with Da Kinky Kid is an original and sexually charged experience.